Let's be honest. We all love a good funnel cake now and then. Our staff has been gearing up for Downtown Days for months and we are very excited to get to try some of the great food we've been reading about on all those vendor applications. Staff comments:
Julie: Gyros. But my last name is Cook, so I have to live up to that and try everything.
Donnie: Basket 'o Fries. It's like an entire meal, but covered in ketchup.
Ashley: Funnel cakes. There's nothing like a plate of fresh funnel cake.
Jen: Pulled Pork Nachos. I haven't stopped thinking about them since last year.
(Disclaimer: I totally made up those quotes, but those really are the foods that we are super excited about trying.)
If festival food isn't your thing, we also have lots of established restaurants and bars in Downtown Lee's Summit that can cater to your desires. Here's a handy map of all the places you can get food this weekend: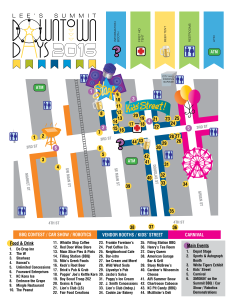 Events Calendar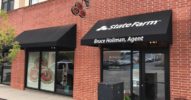 January 18 @ 8:30 am
-
9:30 am
January 20 @ 10:00 am
-
January 21 @ 4:00 pm
January 21 @ 4:00 pm
-
7:00 pm
Follow Us On Twitter
RT @NWSKansasCity: In a effort to give the snow lovers out there the snow they desire we will offer up this stat: It has been 1438 days (2/…