The City of Lee's Summit has created a Business & Development Handbook, a step-by-step guide to locating a business in Lee's Summit and the development review and approval process.
Whether you are considering starting a small business in Lee's Summit, relocating your existing business into the City, expanding your current business at the current location or developing a property in the City, this handbook is for you. Click here for more information.
For general information about the City of Lee's Summit's Development Process, click here. For a Development Review Process Flowchart, click here.
Events Calendar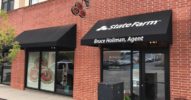 January 18 @ 8:30 am
-
9:30 am
January 20 @ 10:00 am
-
January 21 @ 4:00 pm
January 21 @ 4:00 pm
-
7:00 pm
Follow Us On Twitter
RT @NWSKansasCity: In a effort to give the snow lovers out there the snow they desire we will offer up this stat: It has been 1438 days (2/…