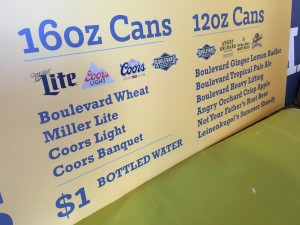 That's right, folks! We are upping our beer game this year and bringing you all these great choices. Come on out to either of our beer tents and grab your favorite summer choice while strolling the festival or listening to your favorite band. Beer is served in cans and are $6 a piece. Thanks to Central States Beverage Company for being a great partner for this festival! If you can't see the picture, here's what we're offering this year:
16oz Cans:
Boulevard Wheat
Miller Lite
Coors Light
Coors Banquet
12oz Cans:
Boulevard Ginger Lemon Radler
Boulevard Tropical Pale Ale
Boulevard Heavy Lifting
Angry Orchard Crisp Apple
Not Your Father's Root Beer
Leinenkugel's Summer Shandy
We will also be featuring a frozen mixed drink tent right next to the Depot Stage for your imbibing pleasure.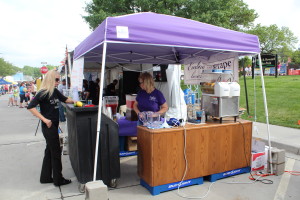 Embrace the Grape will be serving Strum-Runners, Vodka Cherry Limeade, Margaritas, and Hippie Juice which run $6.50-12, depending on size. Light-up souvenir cups will also be available! Wine by the glass will be offered for $6 each.
Grab your friends and get to Downtown Days this weekend!
Events Calendar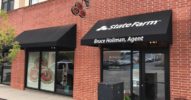 January 18 @ 8:30 am
-
9:30 am
January 20 @ 10:00 am
-
January 21 @ 4:00 pm
January 21 @ 4:00 pm
-
7:00 pm
Follow Us On Twitter
RT @NWSKansasCity: In a effort to give the snow lovers out there the snow they desire we will offer up this stat: It has been 1438 days (2/…